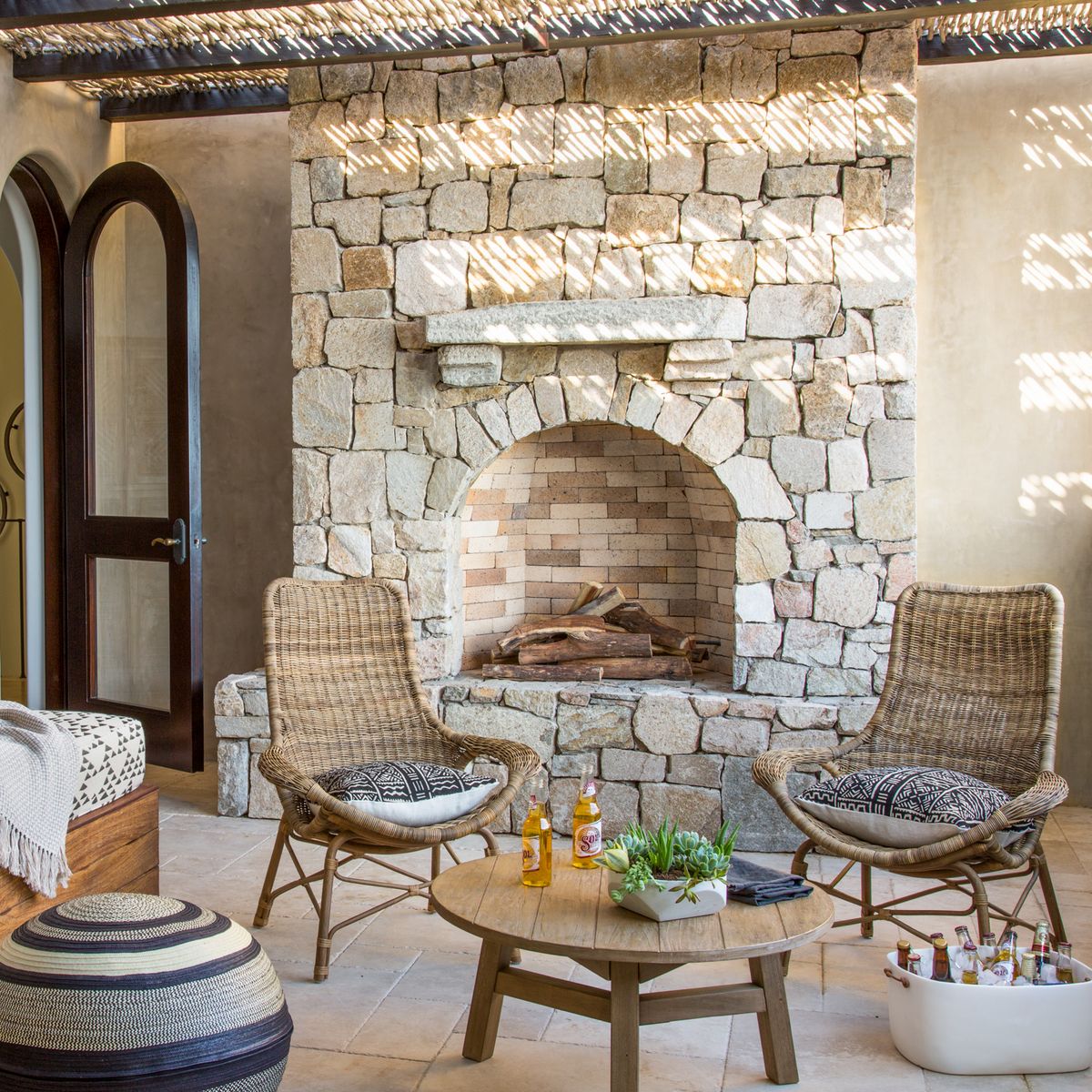 A Mediterranean home or villa has an emphasis on indoor-outdoor living.
Maximising natural light and views of the outdoors. Arched
windows and doors and interior arched casings. Exposed dark stained beams,
natural stone walls, and tile or hardwood floors. Airy, breezy
interior spaces with white or washed ochre, yellow and terracotta accent walls.
Elements to achieving the Mediterranean style in your own home:
Red tiled or dark wood coloured roofs are often ;
Arches on verandas, doors, archway transitions inside and out;
A blend of Pre-war Spanish and Italian architecture;
Historical prints and paintings in elaborately carved frames;
Over scale patin'd vases, urns and pots;
Warm, bright colours and indoor-outdoor flow;
Timeless, luxurious appeal that harkens to the 1920s era and earlier;
Raw, decorative wrought iron and metal work in light fixtures, windows, balconies & handrails;

Black & white printed woven ethnic fabrics;
A carved dark wood front door.
'There are three main styles of Mediterranean homes:
- Italian Renaissance: Drawing inspiration from buildings during the Italian Renaissance, this style is marked by columns and rounded arches.
- Spanish Revival: This home, which is influenced by Spanish colonial architecture, usually boasts simple, clean lines and a low-pitch roof.
- Modern Mediterranean: The style has traditional characteristics of Mediterranean homes with a modern twist. A focus on indoor-outdoor living, spacious, open floor plans, along with Spanish and Italian influences, are evident in these homes.' (Elle Decor)