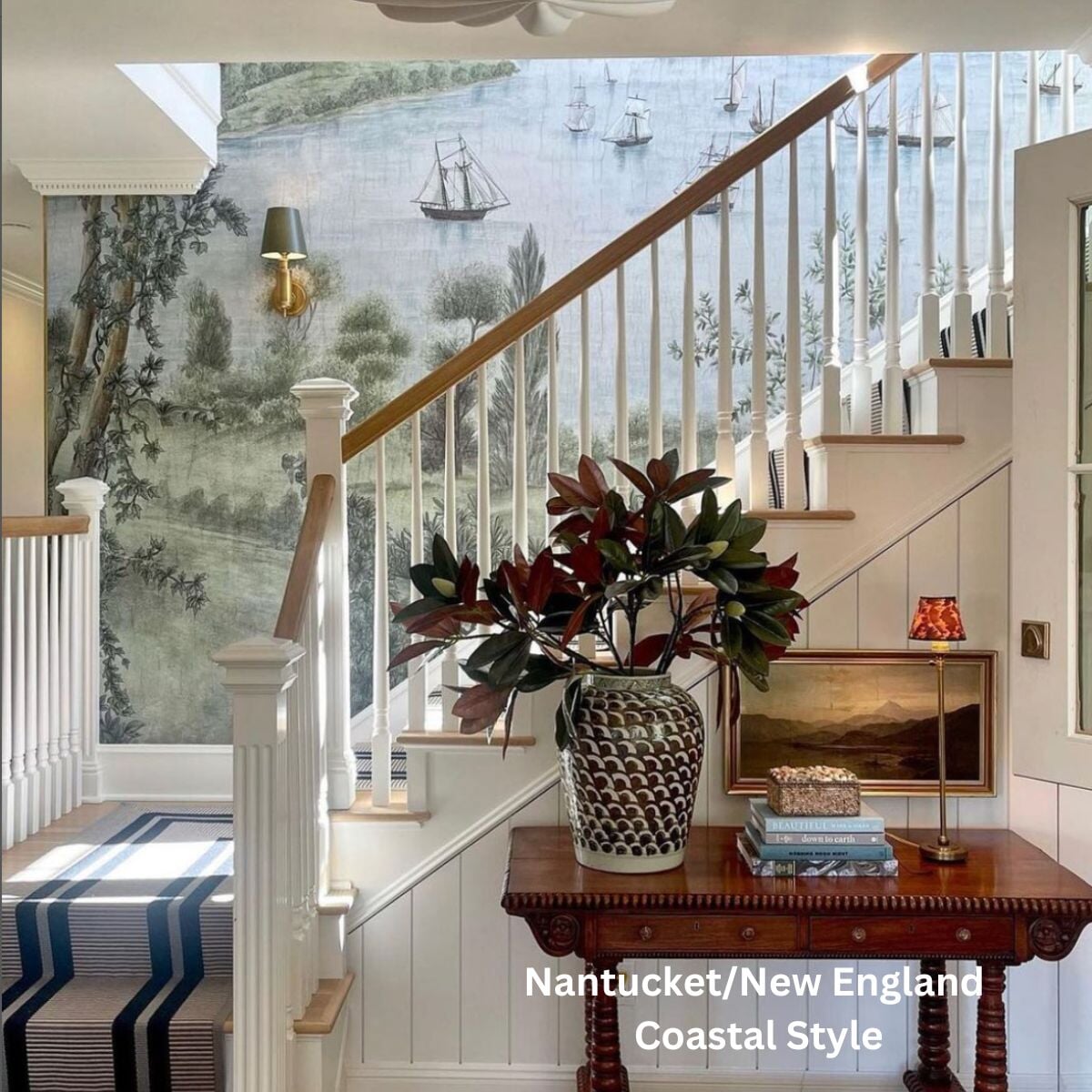 Nantucket & New England Style
'Nantucket style' is a sophisticated fusion of the rugged coastal landscape and the genteel refinement of its residents. As such, the colour scheme incorporates light and muted shades of blue, off-white, grey, and beige. Splashes of bolder colours like orangey red or coral pink may be used sparingly for emphasis. Nantucket style is similar to New England styles from Maine to Connecticut. 

Elements of Nantucket & New England Styles:
Natural textured rugs over white-washed or blue painted, sun bleached floors;

Nautical decorative items like sailboats, seashells and found items like driftwood and sea glass;

Grasscloth wallpaper in beiges, blues and greens;

Slip-covered furniture in whites, taupes and soft blues;

Colourful woven items from rugs and baskets to hanging fixtures;

Mirrors to reflect the views from windows & doors;

Shutters and heavier, lined drapery, beds covered with thick duvets, cotton and quilted blankets;

Paintings, vintage plates and antique silver and brass tableware. 
Lots of books and wooden mantles for reading in a cozy chair when the North Atlantic gales blow!