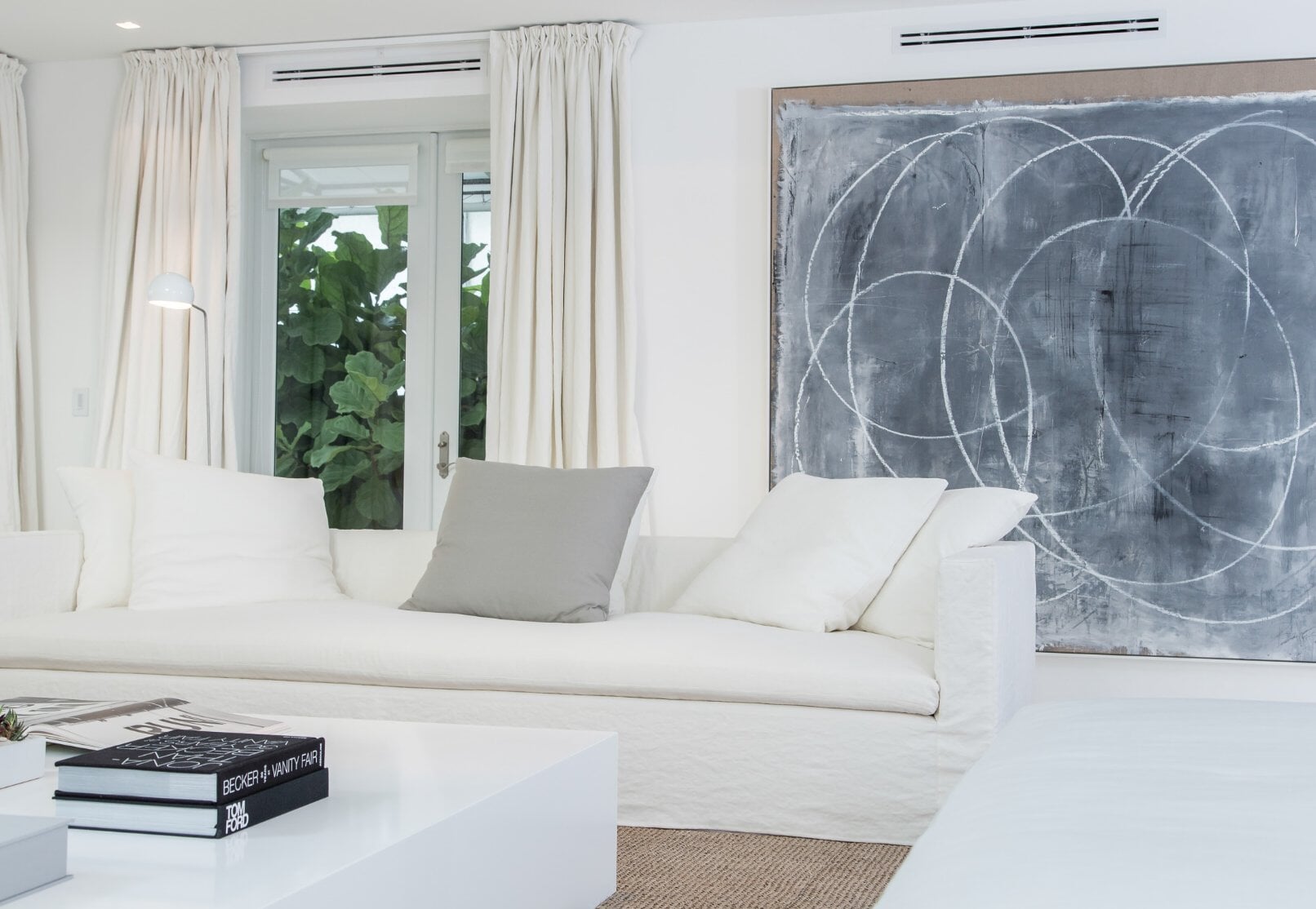 Modern & Minimal Beach Style
Modern coastal design blends the sleek minimalism of modern architecture with a sophisticated beachy feel of Coastal design. The result is typically a space filled with clean lines, coastal whites, natural linens, and definite nods to the beach!
Elements of Modern Beach style for the home:
Lots of White! White walls, white cabinetry, white accents;

Wood - Driftwood, Beech, Ash, Bamboo...light woods, concrete floors, cool tile, or very dark floors for high contrast in a contemporary setting;

Clean lines...simple trim or limited architectural detail, its more about the use of material in large scale;

Large spare windows and doors (no mullions) that fold back and open to outdoor green spaces that have water features: pools, fountains and green walls if limited space;

White or natural soft furnishings, over scale sectional sofas and deep chairs;

Large pieces of art work and sculpture that have impressive impact;

Big table books and large modern geometric lighting;
Glass or stainless steel line railings;
Modern interiors are more about large scale, single element style and minimal if no accessories other than art, rare unique curiosities or floral arrangements.